2015 was an excellent year for movies!  2015 provided moviegoers with some of the biggest blockbuster films to date as well as delivering some quiet, hard hitting indie films worthy of Academy nominations.  Here is my list for the top ten movies of 2015.
10.  Paddington-Paddington was a film that I was really looking forward to until it ran into slight production troubles as it replaced a lot of the key characters.  Since the change I was very skeptical, but I finally saw the movie in February and was blown away by the humor and the heart.  Paddington was a complete surprise and and overall excellent movie for families of all ages to enjoy.
9.  Sicario-Another knockout film by auteur director Denise Villanueve detailing the drug trade and how the United States is secretly taking on the drug cartels in Mexico.  This is a action-packed, dark and gritty film with outstanding performances by Emily Blunt, Josh Brolin and Benicio Del Toro.  This movie was powerful, stays with you and is an excellent example why this director is the right choice to helm the upcoming Blade Runner sequel.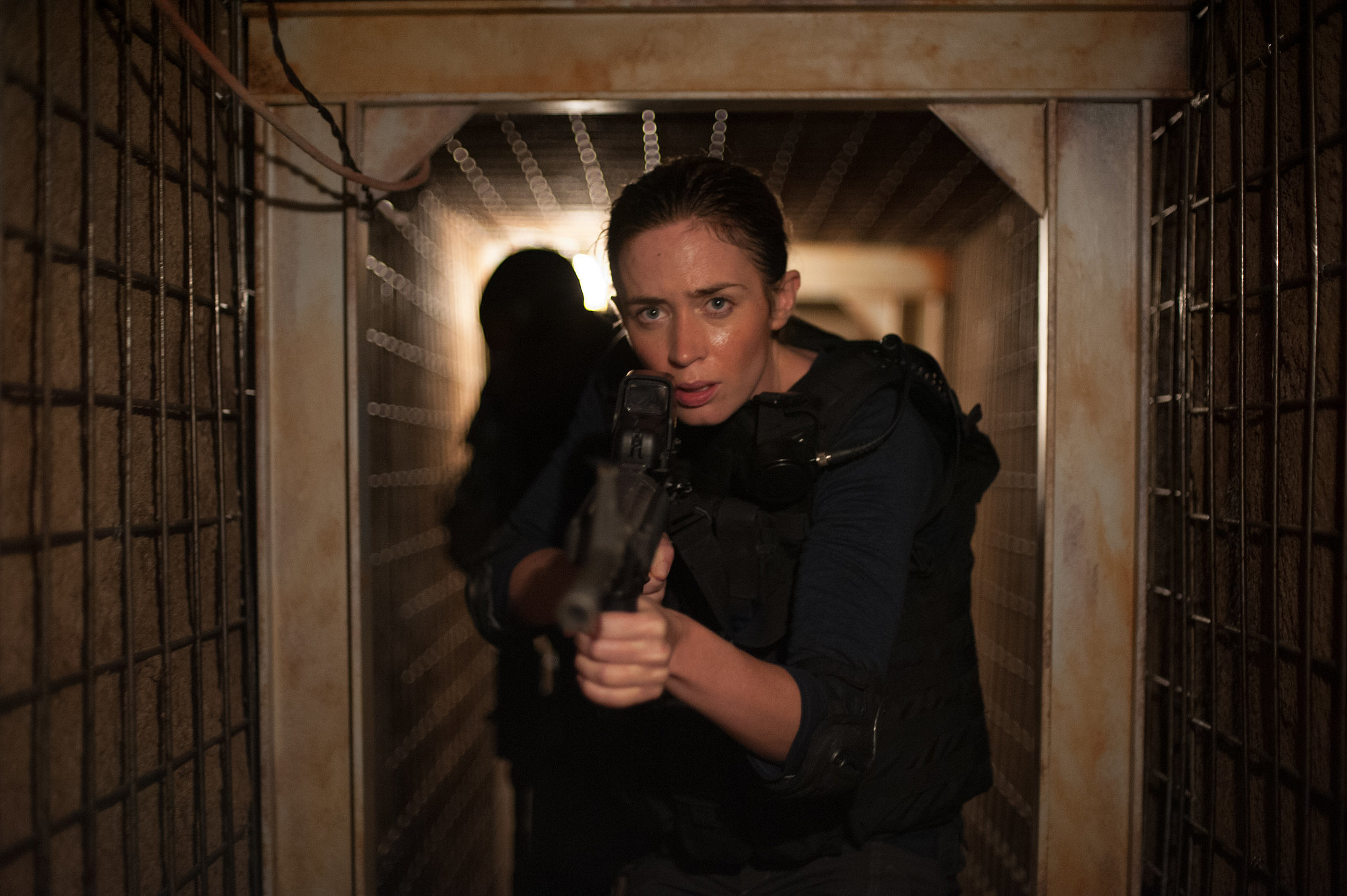 8.  Spectre-The fourth Bond film starring Daniel Craig, in one of the most explosive action films of the year.  Spectre was not received as well by fans as Skyfall was, but it's a great return to the Bond formula that we all know and love.  Personally, I think this film is one of the best Bond movies to date, and it shows that Daniel Craig is the best James Bond since the legendary Sean Connery exited the franchise back in the early 70's.
7.  Brooklyn-Starring Saoirse Ronan, this little indie film tells about one girl's experience as she migrates from Ireland to New York in the early 50's.  The film deals with loneliness, homesickness and experiencing  true love while also integrating culture.  This movie is a powerhouse in story and is extremely rich in character development.  There is an amazing scene in a food kitchen where an Irish Man sings a love song in Irish.  This movie is phenomenal and is very worthy in being one of the best of 2015.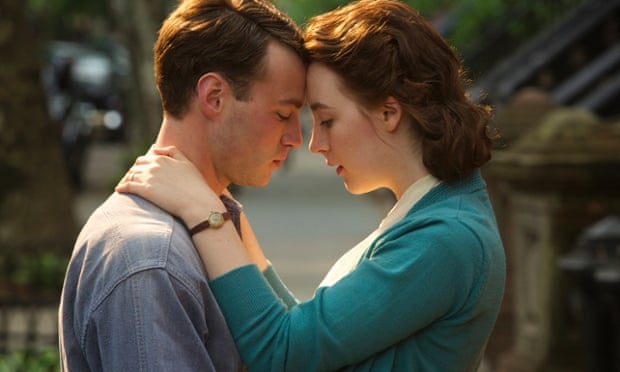 6.  Ex Machina-Another surprise of an indie film, Ex Machina is reminiscent of Blade Runner in the fact that it deals with the theme of what it means to be human.  The science fiction in this film is subtle but it has grand ideas that makes this movie a joy to watch.  This film is thrilling, suspenseful and keeps you guessing until the very end.  Domhnall Glesson and Oscar Isaac are brilliant in the film, but the standout is the Artificial Intelligent machine AVA played wonderfully by newcomer Alicia Vikander.
5.  The Hateful Eight-Another Taratino classic in the making, The Hateful Eight is the most fun I've ever had with the western genre.  This movie is fast paced, well written and contains an Agatha Christie/murder mystery vibe, sprinkled with some Tarantino ultra violence.  The ensemble cast is worth watching as they interact with each other in an extremely entertaining way.  Kurt Russell and Wolton Goggins are standouts here along with Tarantino's partner Samuel L. Jackson.  But the biggest surprise is the character of Daisy Domergue played wonderfully by Jennifer Jason Leigh.  Seen in 70mm, The Hateful Eight is the second best moviegoing experience of 2015.
4.  Suffragette-This film came out of nowhere.  There wasn't a lot of marketing for the movie and it didn't perform too well at the box-office but this film was fantastic.  It details the women's right to vote in England and is a very dour, realistic look at the cruelty and treatment that women had before they had rights.  The story is fascinating and the set pieces are grand in scale, taking audiences back to a harsher time in history.  Helena Bonham Carter and Carey Mulligan are exceptional in this movie and Meryl Streep is powerful in the one scene she carries.  Suffragette is a powerful film and a testament to women all around the world.
3.  The Revenant-This film stole me a year ago when I first heard it was being made.  And boy did it deliver.  Leonardo DiCaprio plays frontiersman Hugh Glass, as he is mauled by a bear and left for dead by his company.  The film details his survival and path of vengeance.  This is the most unique western film that I have ever seen.  It is powerful, with amazing acting and some of the most visual cinematography that I have ever seen put on film.  This film won a handful of Golden Globes and has a shot at the Oscars.  This movie stays with you and director Alejandro Gonzales Innaritu is proven to be one of the best talents working in Hollywood today.  He truly is a visionary as is this film.
2.  Star Wars:  The Force Awakens-Most people would put this as their number one of the year.  It was easily the best cinematic experience that I've had in a very long time but the movie was everything I was expecting.  I love J.J. Abrams and had complete trust that he would deliver a worthy Star Wars successor to the original films.  This movie was action packed, full of visuals and had an amazing new cast of characters that blended perfectly with the old.  This movie delivered on all of my emotions as a fanboy, and set up the future for Star Wars in a way that I cannot fathom.  The movie gave us  a new hope for the future of the franchise and I cannot wait to see where they go with the story and these amazing characters.
1.  Mad Max Fury Road-Mind blown!  That's all I have to say.  After almost 30 years, George Miller returns to the post-apocalyptic world of Mad Max.  I wasn't too familiar with the Mad Max movies until I saw Fury Road.  So in saying that, I wasn't a big fan before the film and I had no idea what I was getting into.  I loved the story, the setting, the characters and the unrelenting amounts of practical action.  The never-ending chase sequences was just as thrilling as a tank of energy fueled gasoline.  This movie was awesome in every aspect of escapism filmmaking and inspired me to make my own post-apocalyptic film paying homage to Mad Max.  I saw this a record 5 times in the theater this year and have watched it more on blu-ray.  I love this film and I love the passion and the world that George Miller has created.  Plus, we get yet another memorable female character of Furiosa that will go down in the pantheon of badass women characters in film.  This was the year for badass women in film, and was the year that Mad Max finally returned to former glory.
So there you have it, my 10 best films of 2015.  This was  such an incredible year for big, blockbuster films and the opening of the floodgates for women empowerment in film.  Whether it being Rey from Star Wars, from Brooklyn to Suffraggette to Mad Max, women have earned their place as great characters in movies.  These films were my top choices in a crowded list of contenders.  Here are some of my Honorable Mentions:
Spotlight
Steve Jobs
Macbeth
Bridge of Spies
The Peanuts Movie
Creed
Everest
Cinderella 
So what do you guys think?  How does your list vary?  Which films would you put on your list?  Leave a comment and let us know.  For more mischief, mayhem and movies keep it real at filmschoolhooligans.com!