20 Anticipated Movies of 2016
1.  Batman v Superman: Dawn of Justice-The Batman comes out of retirement to take on Superman in a climactic battle of God vs. Man, day vs. knight.  But while Batman and Superman are equally apart, a new threat emerges greater than their struggle and they must form the Justice League of America.
Why you should see this?  Because it's Batman vs. Superman.  We have never in the history of film, seen these two iconic heroes on screen together, let alone fight each other besides in the comics.
2.  Deadpool-Deadpool is a foul mouthed mutant from the X-Men universe who is finally coming back to the big screen.  We last saw him in "X-Men Origins Wolverine" and they butchered this classic comic character.  This is going to be a hard R rated comic book movie for adults who will relish in the action, the nudity and the obsessive swearing.
Why you should see this?  The marketing for the film is so unique and genius that it alone has sold why this movie will make gobs of money at the box office.
3.  Captain America Civil War-The two Avengers, Captain America and Iron Man clash in this explosive sequel to "The Winter Soldier."  When the Superhero Registration Act comes into play, Steve Rogers and Tony Stark form their own band of heroes before facing off in a climactic clash of Red, vs. White and Blue.  "Captain America Civil War" will set the stage for the final "Avengers" film "Infinity War" Parts I and II.
Why you should see this?  It's directed by the Russo Brothers who made arguably the best Marvel film to date with "Winter Soldier," and we will be introduced to two new Avengers being Black Panther and Spider Man.
4.  X-Men Apocalypse-The final film of the new X-Men Trilogy, "Apocalypse" introduces us to the first mutant on Earth, as he brings about the end of the world.  All of our X-Men heroes must unite to bring down this super mutant and fulfill their destiny's.
Why you should see this?  Bryan Singer hasn't made a bad X-Men film yet.  Plus "Days of Future Past" was so excellent and we are finally being introduced to a young Storm, Cyclops, Jean Grey and a finally bald Professor X.
5.  Suicide Squad-A team of supervillains are united to stop some imposing threat in the DC Cinematic Universe.  The film will introduce us to Harley Quinn, Deadshot, and the very new Joker.  This film is the anti-Justice League, filled with violence, frenetic fun and pure anarchy.
Why you should see this?  Harley Quinn and the Joker!  Come on!  These two characters alone sell this movie.  And where will it fit in the "Batman V Superman" timeline?  We'll have to see.
6.  The Jungle Book-Mowgli the man cub is being hunted by the dangers of the jungle, while also making friends with Baloo the Bear and Baghera the panther, while avoiding King Luie and Sher Khan the Tiger in Jon Favreau's live action version of the beloved Disney classic.
Why should you see this?  This is the first movie completely shot utilizing only CGI, with the exception of the human, Mowgli.  The special effects look incredible and the jungle blues has never looked better.
7.  Star Wars Rogue One-A war film set in the "Star Wars" universe concerning itself with the first Rogue Squadron, as they steel the plans to the Death Star and deliver them to Princess Leia of Alderaan.
Why should you see it?  Every other year we will be getting a "Star Wars" anthology film and this is the first of many.  Darth Vader will be in the film along with a slew of classic characters from the original trilogy.  With Episode 7 being such a smash hit, "Rogue One" looks like it will be just as compelling.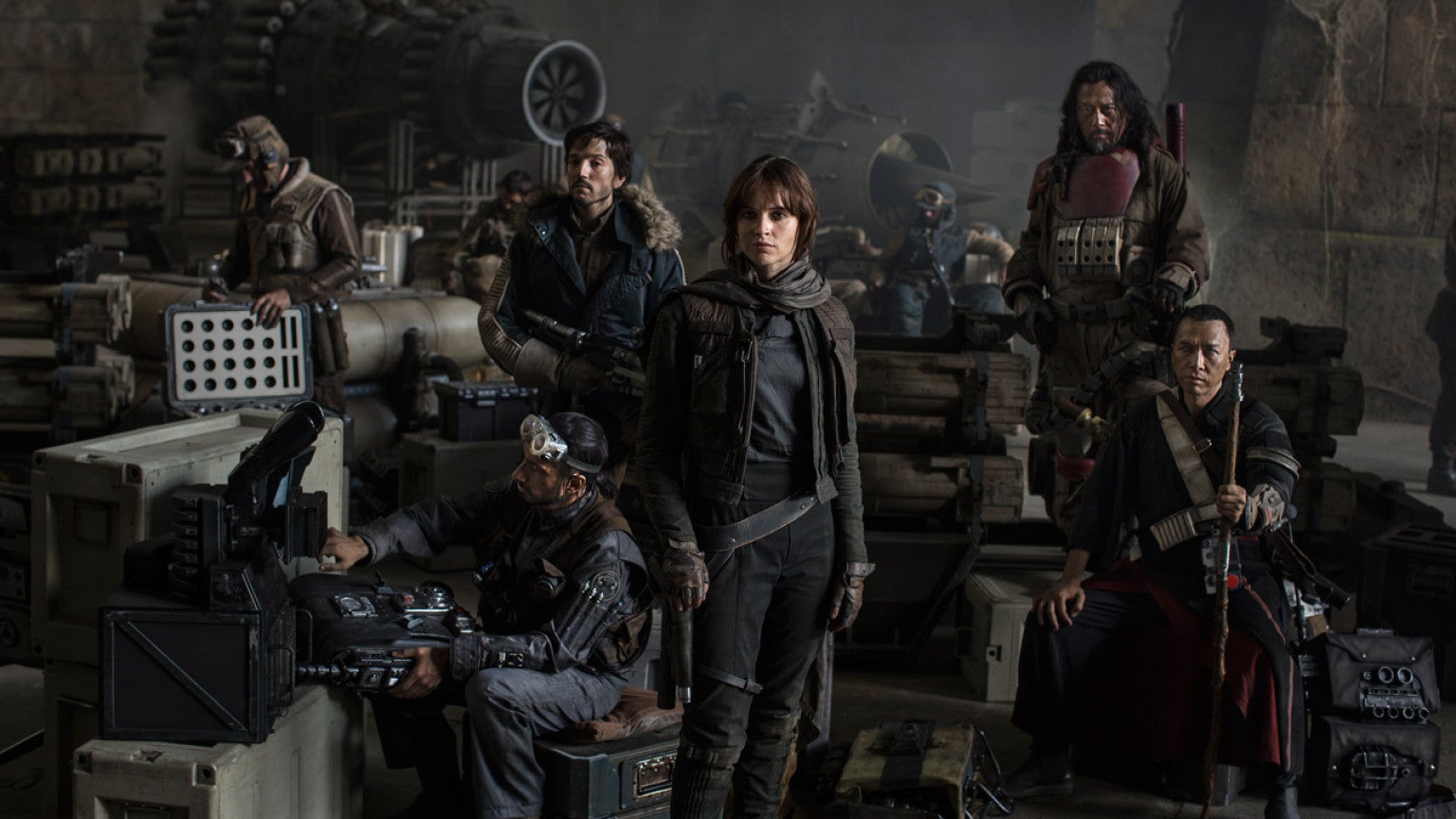 8.  Ghostbusters-A fresh remake and role reversal, this new band of Ghostbusters are all women, fighting ectoplasmic ghouls and saving Manhattan one ghost at a time.  Directed by comedy genius Paul Feige, this new movie will hopefully revive this long dead franchise.
Why you should see it?  The cast!  Kristen Wiig, Kate McKinnon, Leslie Jones and Melissa McCarthy.  Plus the original Ghostbusters themselves will all cameo.  What more could you ask for?
9.  Star Trek Beyond-Set deep into space, the gang of the Enterprise is back under the new direction of Justin Lin of the "Fast and the Furious" franchise.  How will the movie fare without J.J. Abrams?  We will have to see.  The film ran into a lot of problems being made and issues with the script but let's hope that the movie continues the legacy of "Star Trek."
Why you should see it?  Simon Pegg helped write the film and the other previous films were great!  Fingers crossed on this one!
10.  Warcraft-The epic fantasy role playing game comes to life in Duncan Jones' video adaptation.  The film hopefully will initiate the rise of video game movies and will deliver on all the nostalgia that the fans want.
Why you should see this?  If you are a fan of the game, this is a must see.  This could also ignite the video game movies to a different level, than where they currently are.  The effects alone, look amazing and hopefully can deliver on story and character.
11.  Fantastic Beasts and Where to Find Them-Set 50 years prior to the events of Harry Potter, this new wizard Newt Scamander is on the hunt for catching magical creatures in a suitcase.  The film is directed by David Yates of the last 4 Harry Potter films, also written by J.K. Rowling.
Why you should see this?  Another adventure in the Wizarding World, heck yes sign me up please!  Plus Eddie Redmayne as Newt Scamander, this is a must see.
12.  Finding Dory-The long awaited sequel to Pixar's classic film "Finding Nemo."  Nemo and his father are on the search for Dory, after she mysteriously disappears.  Fans have been waiting over ten years for this film and hopefully it will deliver on characters, story and laughs.
Why you should see this?  If you are a Pixar fan or love "Finding Nemo" then look no further.
13.  Teenage Mutant Ninja Turtles 2: Out of the Shadows-The sequel to the mega hit of 2014.  We see the Turtles battle a new threat with Rocksteady and Bebop, while also preventing The Shredder from unleashing something more sinister and out of this world.  Krang and the Technodrome.
Why you should see this?  If you are as big of a Turtle fan as I am then this is a must see.  Krang, Rocksteady and Bebop and a new Casey Jones, what more could any fanboy ask for?
14.  Assassin's Creed-The second video game movie this year, this movie is an adaptation of the beloved history game inside the Animus.  Explore history through our ancestor's eyes and relive the past in climactic battles and fights and watch the conflict grow with the Knight's Templar.  This could be the standout movie of the year if done right.
Why you should see this?  Two academy Award winners and nominees, Marion Cotillard and Michael Fassbender.  That's saying a lot for the star power of this film.  Watch out for this film, it could be a mega hit.
15.  Free State of Jones-set during the Civil War, a poor farmer rebels against the confederate army while leading a fighting unit of rebels on the Mississippi.  Matthew McConaughey stars in the title role, while being directed by "Hunger Games" and "Seabiscuit" director Gary Ross.
Why you should see it?  A great story, with great actors and an amazing director.  How long has it been since we have seen a good Civil War film?  A long time.  Look out for this one in May.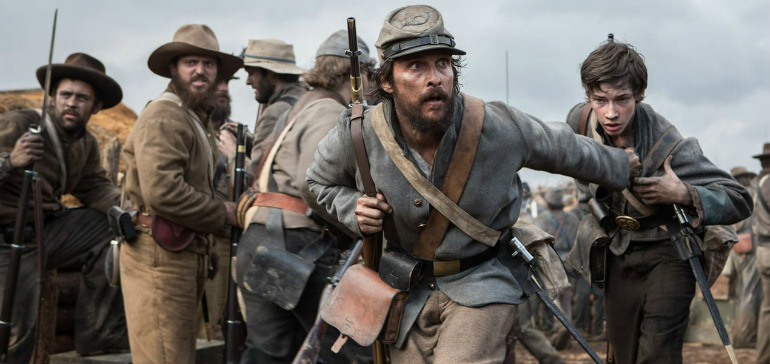 16.  Dr. Strange-The last superhero film of the year, we will experience the final Avenger Dr. Strange and enter his Sanctum Santorum into the world of weird, beyond space and time.  "Dr. Strange" will be Marvel's first semi-horror film and will connect Ant-Man with Thor and Guardians of the Galaxy.
Why you should see this?  This will be the most different from all of Marvel's films.  Plus  Benedict Cumberbatch in the title role is why this film is worth seeing.
17.  Midnight Special-A father and son go out on the run, after learning that his boy has gifted magical powers and may not be from this world.  This movie looks incredible.  It invokes some of Spielberg's early alien work like "Close Encounters" and "E.T."  Plus it's being directed by the wonderful Jeff Nichols.
Why you should see it?  It's smaller in budget, with a great cast and a very interesting premise.  Looks like an independent version of a Spielberg or J.J. Abrams film.
18.  The BFG-Steven Spielberg tackles the beloved Roald Dahl classic "The Big Friendly Giant."  A girl is kidnapped and taken to the world of giants where she befriends one.  The film boasts some strong performances as well as the spirit of the beloved children's book.
Why you should see this?  Spielberg is returning to his roots here, telling a whimsical tale of childhood adventure.  Spielberg alone should easily sell this film as a must-see.
19.  Alice Through the Looking Glass-A sequel to the Tim Burton Disney adaptation "Alice in Wonderland," this film focuses on Alice's return to Wonderland as she reunites with the Mad Hatter, the White Queen and the Blue Caterpillar, as she battles the forces of the Red Queen and Time.
Why you should see this?  If you loved Tim Burton's take on the first film, it carries over into the sequel.  Although not directed by him, it continues the story and sets Alice off on a new adventure.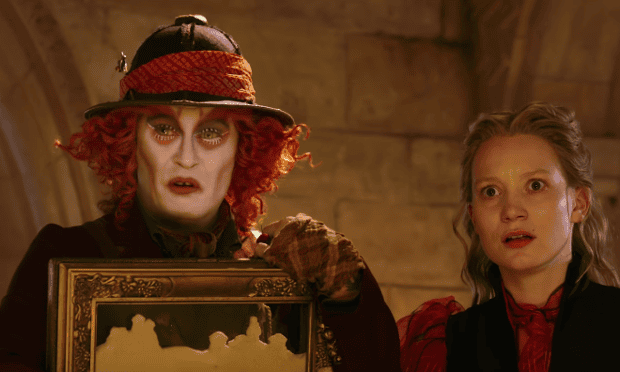 20.  Independence Day Resurgence-Set almost 20 years after the first film, the events carry over as the United States of America battles those never ending alien forces and the mother ship of all-time.  The absence of Will Smith may hurt the movie, but fans of the first film may eat up this popcorn flare of a flick.
Why you should see this?  It looks dumb, a lot of fun and a typical summer blockbuster for popcorn eating.
OTHER FILMS TO LOOK OUT FOR THIS YEAR:
The Legend of Tarzan
10 Cloverfield Lane
The Conjuring 2
Pete's Dragon
The Nice Guys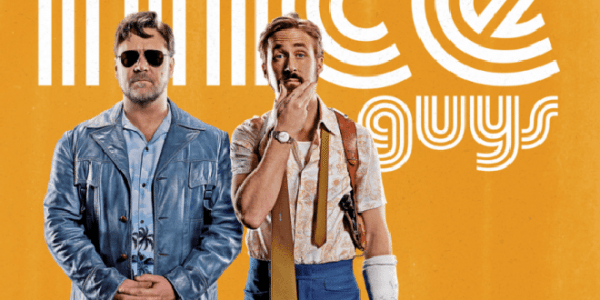 Inferno
Miss Peregrine's Home for Peculiar Children